Alliances & Associations
We work together with partners that are leading companies in the markets of GIS, CAD, and CAE. We offer innovative and complementary solutions by adding our mathematical, scientific, and engineering expertise to the standard products.
Siemens PLM Software is a world-leading provider of product lifecycle management and manufacturing operations management software. Siemens PLM helps thousands of companies realize innovation by optimizing their processes, from planning and development through manufacturing, production and support.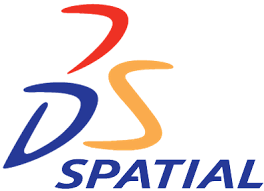 Spatial Corp. is the leading provider of 3D software development toolkits for technical application development across a broad range of industries. By leveraging 3D software development toolkits in their application development, Spatial customers are able to focus on their unique core competencies as they increase product innovation, build competitive differentiation, and reduce time-to-market.

Net-Inspect provides supply chain and quality improvement software to manufacturers across the world. Net-Inspect was founded by Mike Dunlop and his team at QPM Aerospace after successfully implementing the software in their manufacturing facility in Portland, Oregon. Net-Inspect is now used by over 6,000 companies in 48 different countries.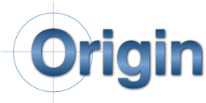 Origin's industry-leading metrology solutions extend to the company's roots. Since Origin's founding in 1992, they have maintained a clear focus on dimensional metrology. Regardless of CAD source data or measurement tools, be they CMM or scanner, Origin customers know they can rely on Origin to maximize their multi-million dollar investments in design and metrology hardware and software.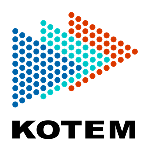 Kotem® is the worldwide leader in dimensional analysis software. Their family of advanced GD&T and fitting software help manufacturers integrate quality inspection data with their manufacturing and design workflows.

Capvidia is a member of Dimensional Metrology Standards Consortium developing QIF (Quality Information Framework) specifications for the representation and exchange of model-based product definition. In the Memorandum of Understanding (MoU) signed on 6 Feb 2013 both parties agreed to a collaborative effort to produce a set of XML Schemas and support documentation that will facilitate the representation and exchange of model-based product definition (MBE) plus various conformance levels (i.e., technical readiness levels) of Product Manufacturing Information (PMI) to satisfy the CAD to Quality Measurement use case and many CAD to Manufacturing needs.

Capvidia is a part of the PTC Partner Program Agreement actively developing complementary solution to PTC Creo. We provide already number of standard solution extending basic PTC Creo capabilities and we are always open to discuss customer special developments in the PTC Creo environment.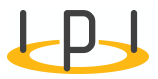 IPI develops effective software solutions that solve complex issues. Together with IPI Capvidia presents applications for 3D model centric solutions (MBD/MBE) related to annotated 3D CAD data exchange, CAD data validation and quality assessment.

SIMULIA is the world leading provider of software for advanced finite element analysis. Capvidia represents SIMULIA's interests in the Russian market and provides solutions for Fluid Structure Interaction based on a direct coupling between Abaqus and FlowVision.

AutoForm Engineering develops and markets die design and simulation software for sheet metal forming. AutoForm is recognized number one provider to the automotive industry of software for product formability, die design and virtual tryouts. Capvidia is AutoForm's technical partner developing software components and algorithms for 3D CAD modelling.

Materialise was one of the first European rapid prototyping service bureaus. Today it is a supplier of plastic prototype solutions, and a worldwide leader in the rapid prototyping industry. Materialise offers a broad range of rapid prototyping, tooling and digital CAD software. Capvidia is Materialise's technical partner supplying software components for reverse engineering.

SolidWorks is a leader in 3D CAD technology, empowering product design teams with intuitive, high-performance software that is easy to use, and provides the freedom to design products that set you apart. Capvidia develops SolidWorks Add-ins for data translation - FormatWorks, mold design - FaceWorks and model quality control - PDQWorks.

TomTom is a world leader in digital mapping. Capvidia is using TomTom digital maps in the PlanVidia product suite.