MBDVidia
Your Authority CAD model effortlessly flowing downstream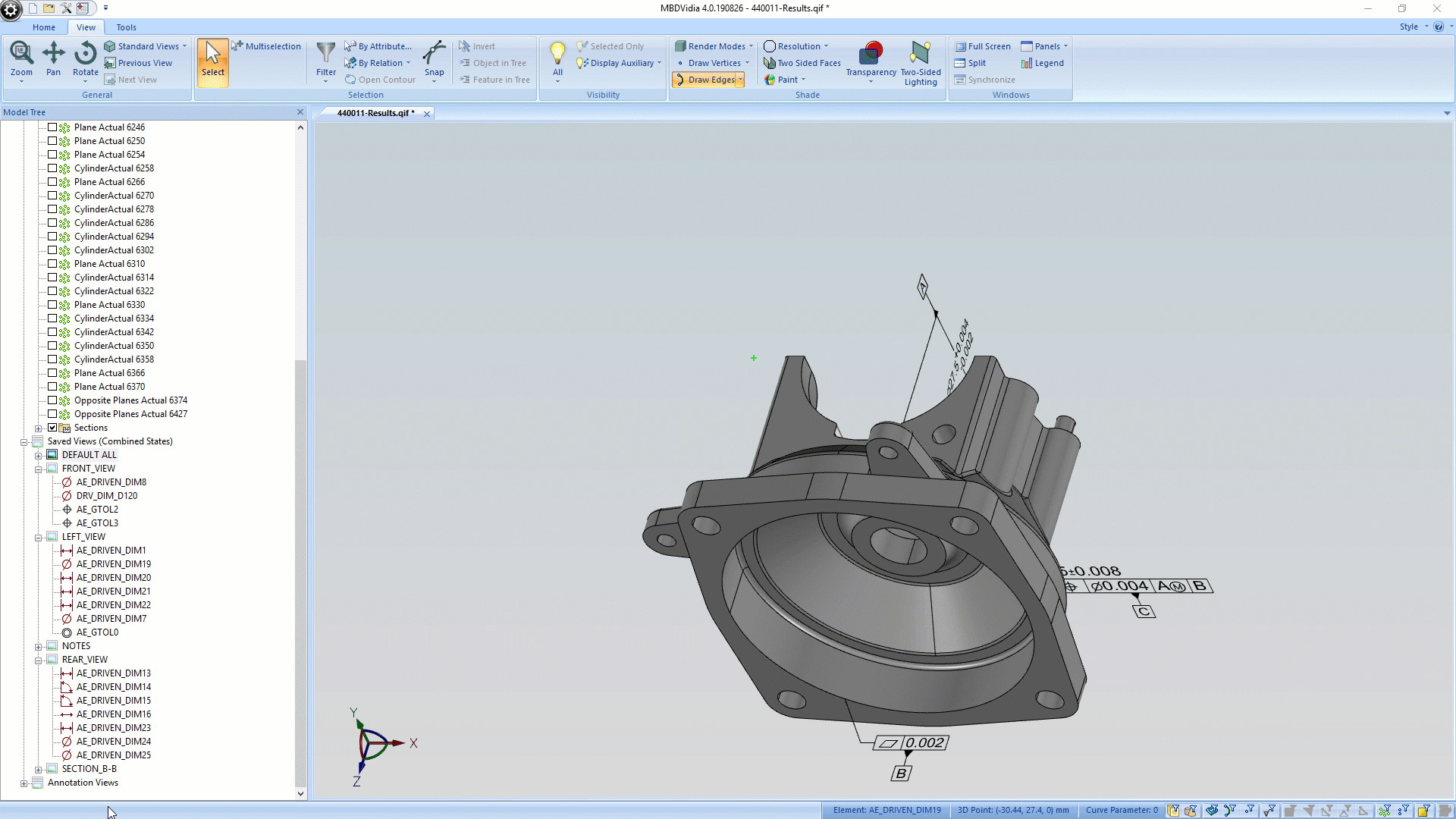 True MBD Software: Create 3D CAD + PMI that is human & machine-readable.
Quick Overview:
Export QIF & STEP AP242
Create Automatic First Article Inspection & Other Reports
Bring Measurement Data into the MBD
Enabler for Faster CMM Inspection
MBD Ready Check
Supports all Major CAD formats:
CATIA, NX, Creo, SolidWorks, Inventor, SolidEdge, STEP AP242, QIF, STEP AP203/214, ACIS, Parasolid, JT, IGES, VDAFS, DXF, DWG, STL, VRML, and much more.
---
Start Your Digital Transformation:
Starting a pilot program or need to learn more about our MBD tools? Contact us today and become the spark that brings your company into the digital age.
---
Why MBDVidia?
BETTER
Increased Inspection Quality:
Rely on an automated, structured process.
Bring Data Back Into Digital Thread:
Import precious data beyond PASS/FAIL back into MBD.
FASTER
First Article Inspection Automation:
100% automated workflow with a couple of clicks. Export to Excel easily.
Reuse Your PMI:
With MBD Ready Check, make sure your PMI is machine-readable and drive downstream automation.
CHEAPER
Reduce Inspection Costs:
Stop manually entering GD&T–automation saves time & money.
Lower risk for transcription & interpretation errors:
Free from human reading, typing, and validation errors.
---
How It Works:
1. First Article Inspection
Export QIF model from your CAD system.
View Bill of Characteristics (BoC) in MBDVidia.
Export your First Article Inspection (FAI) report, capability study, control plan, or other report type.
Import results back to QIF for to close loop back to the design model–true MBD!
2. MBD Ready Check: Heal Your PMI for CMM, CAM, and other downstream semantic workflows.
3. View Any MBD Data: Support for any CAD and PMI format.
4. And Many More Features: Empower your MBD transformation!
---