Capvidia is proud to announce version 3.9 of its line of software products!

Here's a quick summary of what is new:
Support for the latest versions of all the native CAD formats.
Inspection Ballooning of a 3D model with annotations in MBDVidia. This is a new, robust tool for generating inspection planning and first article inspection documents. Output your reports to Excel, or upload them to Net-Inspect.MBD Ready Check — using this module for MBDVidia, you can heal the 3D annotations on your model to make them machine readable, allowing you to run advanced workflows like automatic CMM program generation with MBD-supporting metrology software, or automatic inspection report generation with MBDVidia.
Direct Interface to NX — open your NX files in MBDVidia, CompareVidia, and 3DTransVidia directly from the NX kernel if you have a license of NX available. This ensures that you have the highest quality translation possible for your geometry and 3D annotations.
Greatly improved support for the ISO Geometrical Product Specification family of GD&T.
Huge increase in rendering speed on very large assemblies.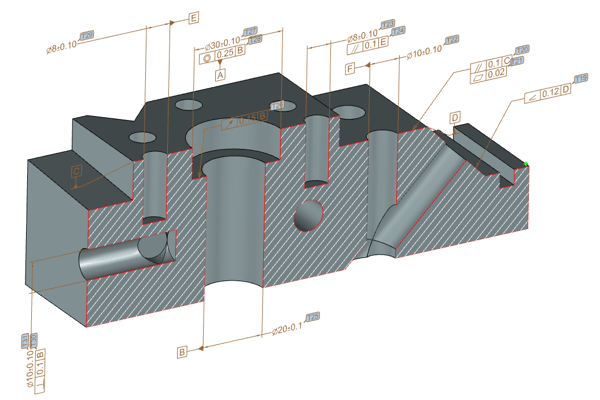 For the full list of the new features in this latest and greatest version — view our product release notes. Make sure you are using the latest and greatest version — don't delay, download the latest versions!
Has it been a while since you have actively used our software?
Get in touch — we would like to make sure that you are getting the most value possible from our software. We would be happy to set up a quick online training session to make sure that you have the necessary know-how to be successful.
Interested in some of our other tools?
Are you a CAD translation customer, but are interested in finding out what CompareVidia is all about? Or maybe you are a CompareVidia user, and want to find out more about advanced MBD workflow with MBDVidia? Get in touch with us! We would love to show you what our tools are about.
←
Back to news list