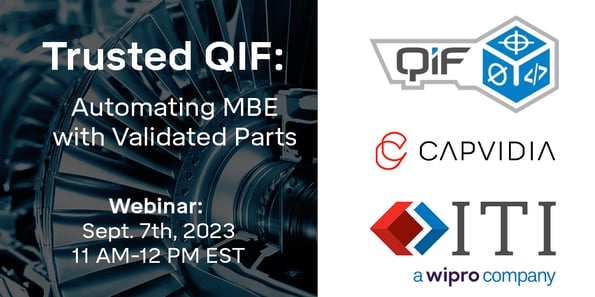 ITI and Capvidia will provide insights into ISO QIF, a neutral CAD format that is highly regarded and adopted by companies preparing for MBE.
In this hour-long webinar, we will cover the following:
What is QIF and how to unlock MBD/MBE?
How QIF impacts design, manufacturing, inspection and the supply chain.
How to get started with QIF and MBE initiatives.


All registrants will have the option to view the recording after registering for the webinar.
Presented by: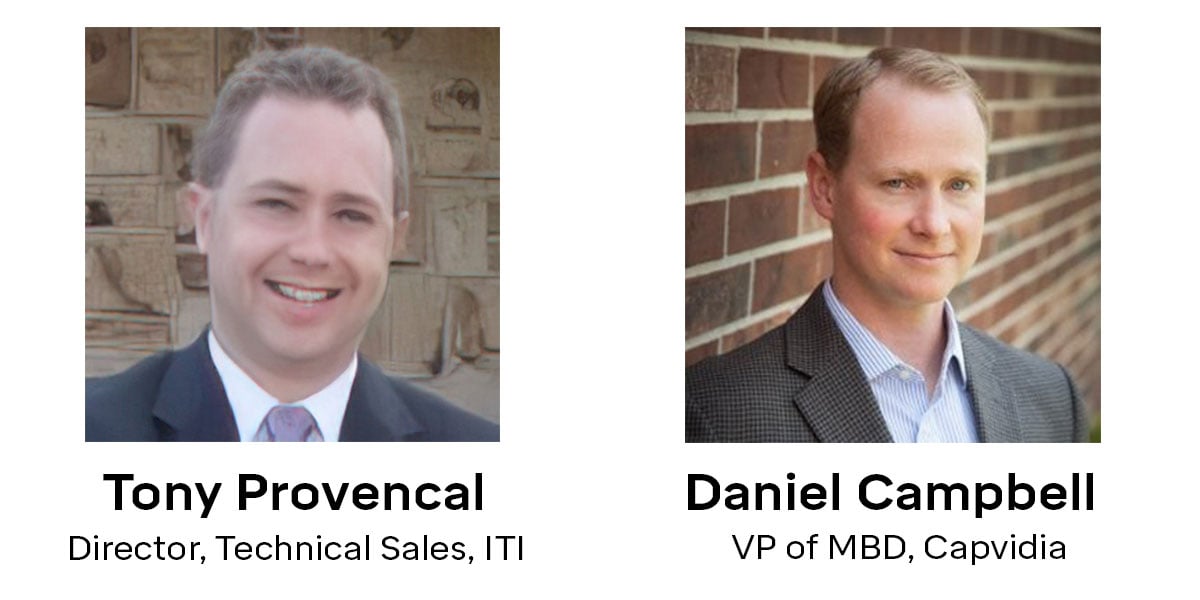 Presentation points in-depth:
Learn how QIF adds value to MBD designs and the benefits of data validation.

Learn more about Capvidia's expertise in the field and their contributions to the QIF standard.

Explore ITI's role in data validation and their commitment to ensuring the accuracy and reliability of your inspection processes.

Witness a live demonstration of a QIF file in action using MBDVidia, showcasing the seamless integration between engineering and quality.

Dive into a real-world case study highlighting how companies are leveraging QIF to achieve tangible benefits.

Experience a demonstration of QIF validation, including validation reports that provide confidence in your inspection processes, and how these processes can be automated in Windchill or Teamcenter.

Discover how ITI's expertise in validation is transforming businesses' approach to quality assurance.

Get a clear roadmap for integrating QIF into your quality processes
---
About ITI, a Wipro company
ITI specializes in conversion, integration, validation and migration solutions for product data and related systems. Our customers recognize the value of having a trusted solution partner that provides more than just software. ITI solves complex product data interoperability problems so that the world's leading manufacturers can focus on making great products. In 2019 ITI became a wholly owned subsidiary of Wipro Limited, a leading global information technology, consulting, and business process services company. ITI operates within the Wipro Engineering business that provides customers with a platform to innovate and engineer the next generation of products and platforms at scale. www.iti-global.com
About Capvidia
Capvidia provides True MBD (model-based definition). Model-based definition (MBD) is the practice of having the 3D CAD model become the authoritative information source for a product's lifecycle. This is done by including semantic product manufacturing information (PMI) within the 3D CAD model that is both human and machine-readable. Innovators in digital manufacturing have seen double-digital productivity gains (up to 20%) with the adoption of model-based workflows. www.capvidia.com.
---
←
Back to news list